Lucretius
Proposed Emblems: Wormwood and Honey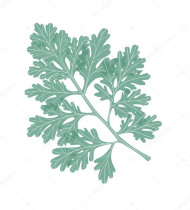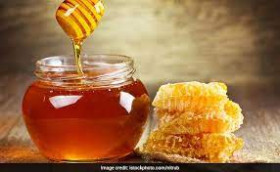 Lucretius' lines on honey and wormwood appear twice in De Rerum Natura, most memorably in the proem to Book IV:
For as physicians, when they seek to give
Young boys the nauseous wormwood, first do touch
The brim around the cup with the sweet juice
And yellow of the honey, in order that
The thoughtless age of boyhood be cajoled
As far as the lips, and meanwhile swallow down
The wormwood's bitter draught, and, though befooled,
Be yet not merely duped, but rather thus
Grow strong again with recreated health:
So now I too (since this my doctrine seems
In general somewhat woeful unto those
Who've had it not in hand, and since the crowd
Starts back from it in horror) have desired
To expound our doctrine unto thee in song
Soft-speaking and Pierian, and, as 'twere,
To touch it with sweet honey of the Muse-
In Matthew Arnold's dichotomy between Hellenism and Hebraism, the honeybee gives us the symbols of the best of Greek culture--"sweetness and light", honey and wax candles. Wormwood has a somewhat darker history; it is the central ingredient in absinthe, the green muse or green fairy, the infernal drink of poets.
In Lucretius these two emblems symbolize his entire project--the sweet golden honey of his beautiful verse, graced by the muse's touch, masking the bitter but healthful draught of true philosophy.
Feel free to share your suggestions! For Leontion I'm thinking the Lion and the Κάλαμος, or Reed Pen. I'll share my reasons for that tomorrow!