ADMIN EDIT: The most recent version of this calendar is now at the link below. Please use this current thread you are reading for discussion and suggestions which will be incorporated into the final version at the link below: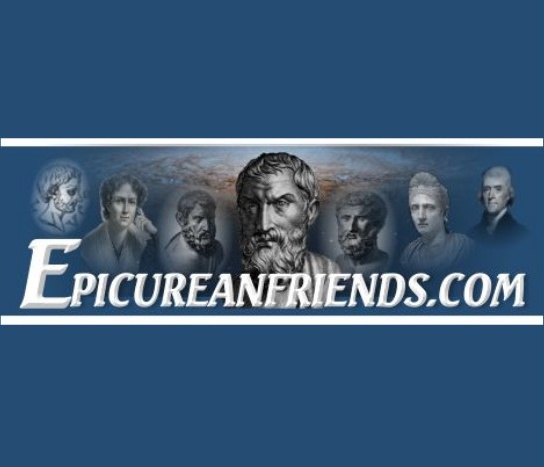 It has been suggested that we come up with a plan to include in our regular 20th meetings a section devoted to remembering (1) Epicurus and Metrodorus, as per the instructions of Epicurus will, plus (2) that each month we make note of several (two maybe?) other Epicureans so that during the year we rotate through a longer list. The purpose of this thread is to solicit ideas on how to do this.
Just to get the barrel rolling, here is an option to cover this each month:
We say something about Epicurus and Metrodorus (every month as per will)
We pick two from a list of prominent Epicureans (so as to regularly rotate through a list of maybe 24 names that everyone ought to know
We pick one from a list of"obscure" Epicureans about whom we may not know much but which we know enough to make for an interesting mention.
That would mean a "mention" of five people per month, which should go reasonably quickly if we keep each mention short.
To do this I suggest we go through Nate's list of "Epicurean Philosophers" and pick the 24 most notable names for permanent rotation. We can set up a calendar for each of the twelve months and rotate the same list perpetually.
We also then would pick out from the other names the ones we want to spotlight each month on a one-time basis.
We then set all that up on a calendar and make it a regular part of each month's twentieth.
How does this sound? Ideas welcome! For the first stab at this I am just going through Nate's list in order and picking our prominent names.
File
Epicurean Philosophers by Nathan H. Bartman

A definitive list of our Epicurean friends throughout history.
Note: This version below has been superseded by the version here.
Month
Primary
MONTHLY Honoree
Special Mention
JAN
Epicurus
Metrodorus
Hermarchus
Polyaenus
Obscure
Candidate 1
FEB
Epicurus
Metrodorus
Polystratus
Dionysius of Lamptrai
Obscure 2
MAR
Epicurus
Metrodorus
Zeno of Sidon
Colotes of Lampsacus
APRIL
Epicurus
Metrodorus
Idomeneus of Lampsacus
Leontion


MAY
Epicurus
Metrodorus
Antiochus IV Epiphanes
Diogenes of Oenoanda
JUNE
Epicurus
Metrodorus
Lucian of Samosata
Lucius Manlius Torquatus
JULY
Epicurus
Metrodorus
Titus Pomponius Atticus
Siro
AUG
Epicurus
Metrodorus
Lucius Calpurnius Piso
Philodemus
SEP
Epicurus
Metrodorus
Gaius Cassius Longinus
Quintos Horatius Flaccus
OCT
Epicurus
Metrodorus
Titus Lucretius Carus
Rabirius
NOV
Epicurus
Metrodorus
Velleius
Catius Insuber
DEC
Epicurus
Metrodorus
Empress Pompeia Plotina