I decided to make a list of life pleasures, and include a link to my blog in which I list/categorize pleasures based on the following:
1. Pleasures of short duration
2. Pleasures of medium duration
3. Pleasures of longest duration - these I consider long because they often takes planning or more time, and they have a quality that persists over time through mental pleasure.
4. Pleasures which come naturally and are easy to have
5. Pleasures of recollection of the past or anticipation of the future
6. Pleasure of the relief of pain
And a further category that separates a few pleasures that are common for everyone, whereas other pleasures dependent on circumstances.
Before reading my list, you might want to write out your own list - I found pleasure in thinking about life's pleasures and also interesting to think about the amount of time that pleasures last. And as life goes on, one may change what is on one's list. I would say we all need a good mix of all the pleasures, and from all categories (short, medium, long, etc.) to feel a complete life.

(My list is a mix of personal and hypothetical, and just a very quick and incomplete list).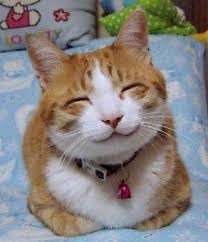 A List of Life Pleasures
This list is a combination of self-reflection, observation, and reasoning regarding pleasure. It is both those that arise naturally and thos...
epicureanphilosophyblog.blogspot.com