Proxima-b, only 4.24 light years away, receives 250 times more X-ray radiation than Earth and could experience deadly levels of ultraviolet radiation on its surface. How could life survive such a bombardment? Cornell astronomers say that life already has survived this kind of fierce radiation, and they have proof: you.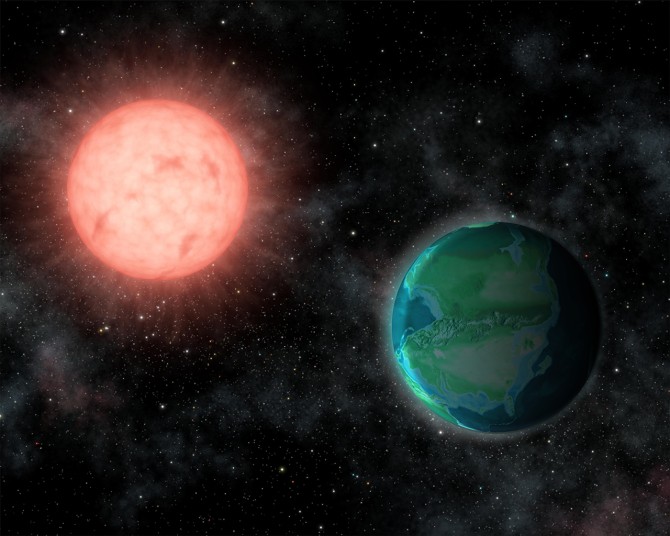 Jack O'Malley-James/Cornell University
The intense radiation environments around nearby M stars could favor habitable worlds resembling younger versions of Earth.
Lisa Kaltenegger and Jack O'Malley-James make their case in a new paper, "Lessons From Early Earth: UV Surface Radiation Should Not Limit the Habitability of Active M Star Systems," published April 9 in Monthly Notices of the Royal Astronomical Society. Kaltenegger is associate professor of astronomy in the College of Arts and Sciences and director of Cornell's Carl Sagan Institute, at which O'Malley-James is a research associate.