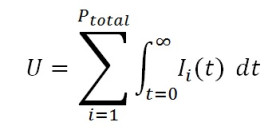 http://ethicsatcbu1.blogspot.c…s-101-leibniz-beware.html

I came across this article a few weeks ago, and thought little of it at the time. But now it has my attention, I'll keep this short as I don't have much time before I head out for the day, but take a quick look at the graphic presented in the article and the variables below it.

What would be considered the Epicurean position on a more defined calculus such as this? While we may not endorse the formal logic & mathematics around Epicurus' time, this presents something different. As most of the variables are unitless, it still remains dependent for each individual according to his or her personal lives & dispositions.