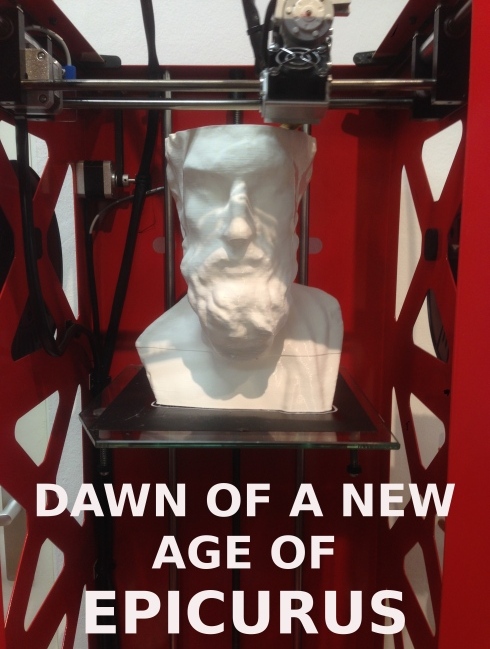 Welcome to Epicureanfriends.com, home for friendly discussion of the philosophy of Epicurus. Here you will find a warm group of people who are studying and learning about Epicurean philosophy as a way of life, and not as a matter of history or for purely academic reasons. Our main feature is our Forum.
Here you can participate with a community of friends who appreciate the wisdom of the ancient Epicureans. Registration is automatic and quick through an email verification process. The Forum is divided into many categories for ease of reference, and we encourage you to browse through the topics and post wherever your comments and questions will be most likely to be found in the future by others with similar interests.
But don't let the large selection of topics intimidate you - if you don't have a preference on where to start simply click here for the General Discussion and post away.
For other information about the world of Epicurus, please check the following pages:
Other significant links:

* Purpose of this Forum
* Frequently Asked Questions About Epicurus
* Community Standards of This Forum
* Distinguishing Epicurus From Other Philosophers - A Comparison With Stoicism
* Setting the Stage For Discussion of Pleasure
The information we have here is free for all to read and learn from, but posts are moderated. Before you can participate fully in the community, we ask that you read and abide by our Community Standards. Thank you for your interest, and we hope to see you in the forums soon.